Agronomy
With 3 BASIS qualified agronomists, EOSF provides professional agronomy advice to many members. Our recommendations are geared to maximise profit, and our advisors have a track record of improving grain yields and quality for their customers.
Agrochemicals
We supply a wide range of chemicals from our store or, depending on the size of the order, delivered to farm.
Our technical knowledge and ability to supply competitive products is supported by our partnership with Agrovista, a leading ag-chem distributor.
As well as crop chemicals, we supply chemicals for grain stores and seed dressing.
(Chemical Store open 7.30-12.00am 1.00-5.00pm Monday to Friday)
Further information
Please contact us for more information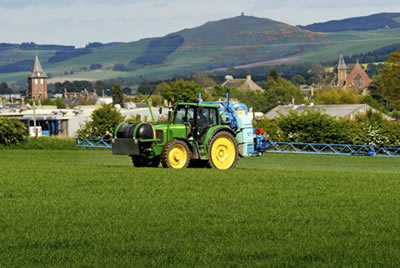 Conditions of Contract
All products and services provided are covered by our Conditions of Contract.
Spraying Equipment
We stock a wide range of sprayer parts:

Main stockists for SOLO knapsack sprayers
SOLO 456 5ltr pressurised (garden use) in stock
SOLO 425 15lt backpack (semi professional) in stock
SOLO 473 12lt backpack (semi professional) in stock
Large stock of most common used spares held
AR 3 piston diaphragm pumps
AR spares stored for above

Honda 5hp engines fitted with water units suitable for liquid fertiliser
Hypro (formerly Lurmark) jets / jet bodies
Various colour-coded jets in stock (if not in stock can be sourced quickly)
Access to most commonly used spares (pre order)
Phostoxin
For control of rabbits, moles & rats. Customers will have to show proof of their latest certificate required to apply Phostoxin before purchase.

Gas
We are main stockists for Flogas
7kg Butane gas
13kg Butane gas
6kg Propane gas
11kg Propane gas
18kg Propane gas (for forklifts)