Certified Cereal Seed
We sell the following seed:
Seed Dressing
As well as supplying quality certified seed, we offer a seed dressing service for farmers who wish to retain their own seed. Just bring your grain in at an agreed time, and we will clean it, apply seed treatment, bag it, and sort out all the administration and royalties. We will even purchase any balances and seconds. You can then collect your seed, ready for the driller.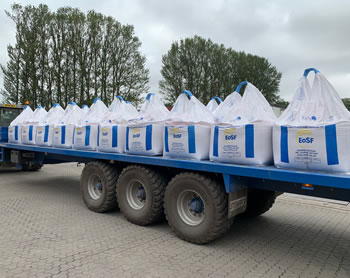 EOSF grows its own certified spring barley seed – we have a range of both malting and feeding varieties. The other seeds are sourced from speciality seed businesses.
Further information
Please contact us for more information